Front Porch Studios
Start Your Conversation
It wasn't too long ago when a front porch was more than the way to your front door. The front porch was where people sat and talked, played music and talked, and then talked some more.  Front Porch Studios exists to provide the space, equipment and skill to have those kinds of conversations in the digital age. At Front Porch Studios you can start the conversation with your own spoken word recordings produced as a podcast and digital media.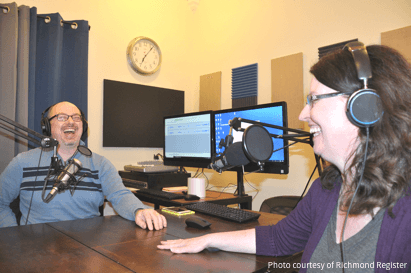 FIND YOUR VOICE
Using our professional-grade services and equipment you can use your own voice to motivate people around the world or just next door. Motivate them to do what? That is up to you. It could be to:
Make your brand a household name
Impact the life of a child in need
Make government transparent and accountable
Laugh at your stories, become a fan of your favorite show, or support a local event.
If you have a passion, mission or story to share, Front Porch Studios can help you.
I wish I had spoken to Troy before I bought my first microphone, before I joined a network, before I had done anything with podcasting really. If you are thinking about starting a podcast or if you've had one for a while, he is an invaluable resource. He has given me advice that still lives in my head today.
Troy was a fantastic podcast partner. He always had great ideas and was an instrumental member of our team.
This was one of the best workshops I have attended. Troy and Della were great and able to present their information in a fun, interactive way. The time flew by. I wish we had a few more hours to talk podcasting!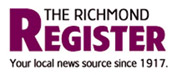 We were recently featured in The Richmond Register!